How to Choose a Good Accident Lawyer for Your Louisiana Injury Case
May 17, 2016
by Stan Davis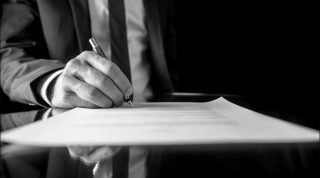 If you've been hurt in a car accident in Louisiana, you will probably need to consult with an accident lawyer to find out if you can recover compensation for your injuries. There are lots of lawyers out there who can help you, and you've probably seen the billboards, television commercials, and yellow pages ads. But how you do you choose the right lawyer for your case? Here are some suggestions.
A personal referral or word of mouth from someone who has worked with an attorney and gotten good results is a great place to start. You may also want to ask other professionals you do business with for referrals to attorneys that they personally know or have worked with.
Most attorneys these days publish blogs and maintain websites. Looking through these websites can be helpful in figuring out what types of cases an attorney handles and whether they offer free consultations. There are also many lawyer referral services online that can help connect you with an attorney that specializes in your kind of case.
Once you gather three or four attorneys who you think might be able to help you, it's time to try to narrow things down. You can do a lot of investigating online to learn more about an attorney before you ever call his or her office.
Review the attorney website for information about the kind of cases they handle. Do they offer helpful information online?
Contact the Louisiana State Bar Association to make sure that the lawyer you are thinking of hiring is in good standing. You can do this online.
Use Google Search to find out if there are any reviews or other mentions of the attorney online, or any articles in local newspapers about cases he or she may have handled.
Once you find someone that looks like a good fit for your case, call the office to schedule an appointment. Most personal injury attorneys offer a free initial consultation during which you can meet with them to discuss your case. This is a good chance for you to ask questions and make sure that you are choosing an attorney who specializes in your type of injury case. You will be working with your attorney closely, and you want to make sure you choose someone who you feel comfortable with.